• Sporty Spice: UAAP Sports Disciplines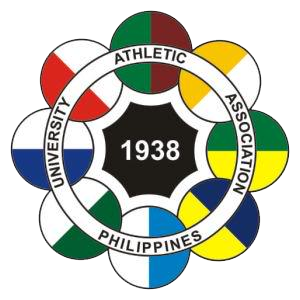 Starting Season 76, there are 16 disciplines (in 14 sports) in the UAAP program. All these disciplines are part of the Southeast Asian Games and Asian/Asian Indoor and Martial Arts Games. Also, 11 of the sports are part of the Olympic Games (save for chess, baseball, and softball). Poomsae, a discipline of taekwondo, is the latest addition to the calendar. Four UAAP member-universities participate in all these sports at the Senior level, and the UP Fighting Maroons is one of these teams.
Below are links to these UAAP sports disciplines, click on the name of the sport to learn more about it. The names are given in English and French (in parenthesis, which is an international language of sports, particularly used by the International Olympic Commitee or the IOC; except for names identical to English).
First Semester Disciplines

Basketball
(Basket-ball)
Beach Volley(ball)
(Beach-volley)
Badminton

Swimming
(Natation)
Taekwondo: Poomsae
(Taekwondo: Poumsé)

Taekwondo: Gyeorugi
Table Tennis
(Tennis de table)
Judo
Second Semester Disciplines

Volleyball
(Volley-ball)
Football
Tennis

Fencing
(Escrime)
Baseball

Softball
Chess
(Échecs)
Athletics
(Athlétisme)
▲ Back to top